UCLA
Presentation
We've produced this custom baseball 6 panels for the world famous university of California, UCLA. Made entirely of premium cotton, the cap features a plastic snapback closure.
What makes this cap unique is it's very simple but casual style, always a great week way to go with personalized headwear.
 
Focus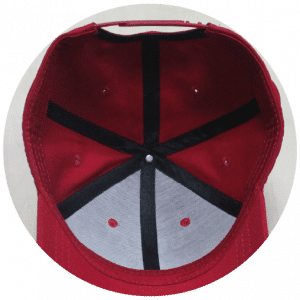 Let's focus on the outside of this custom baseball cap, the cap uses the brightest red cotton possible, with matching thread eyelets and plastic closure. We added a mixed 3D/flat embroidery on the front with the University's initials, using matte thread.
The inside of the hat is left blank.
Who's Ucla ?
The university of California in Los Angeles is one the most famous university in the whole world, known mostly for it's elite education and top class research facilities. It's also the biggest university of California and one of the biggest in the US.
Feel free to check their website to get familiar with their heritage.
Thank you for reading this !
We'll post more and more articules focusing on hats we've produced so stay tuned.
In the meantime, feel free to learn more about this kind of cap, right here !