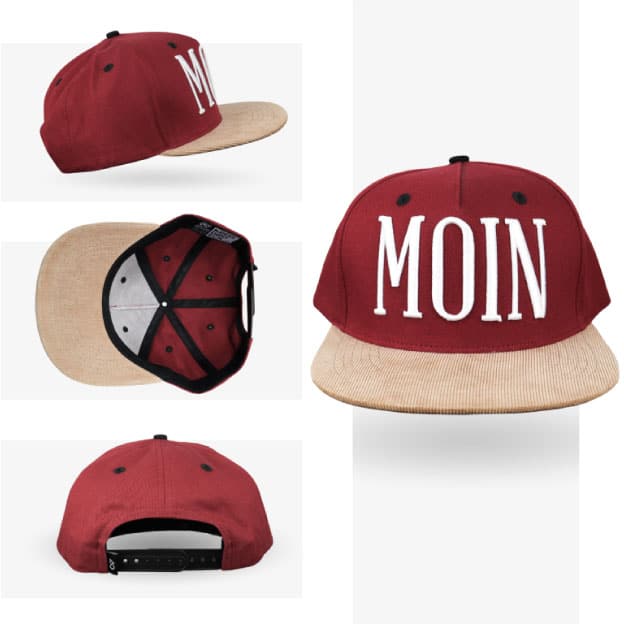 Thanks to it's 5 panel construction, the 5 panel snapback offers a large and smooth front panel without middle stitching as it's the case on the standard 6 panel. This front panel is also reinforced with our special buckram to give it a perfectly structured and clean look.
Gold Manufacturing Advice: Large patches and 3D embroideries are perfect features for this kind of caps.
---

Our 5 panel snapbacks are made upon your requirements. You will be asked to choose the fabric(s) from a range of premium hand sourced materials (cotton, wool, suede, leather, …) and the customization options (embroidery, printing, labels, …) are limitless. They feature a flat visor made with a highly resistant plastic insert that make them remarkably durable. Squared visor is the standard as it ensures a perfect look but you are free to opt for a rounded shape.
  Kids sizes are available.
Flat visor using a highly resistant plastic insert
Squared visor for a pefrect look
Premium hand sourced materials
Front panel reinforced with buckram
Limitless customization
Kids size available
---
Customization:
---
Choose the type of closure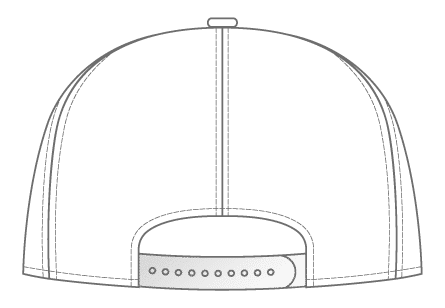 Snap closure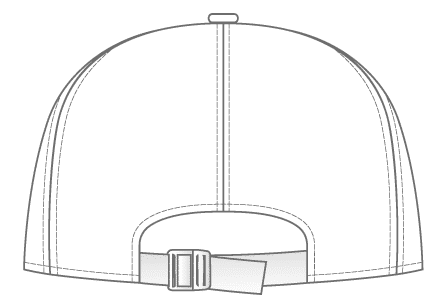 Nylon closure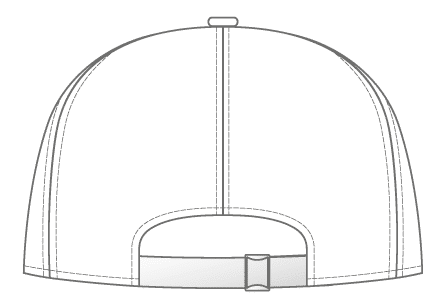 Self fabric with slide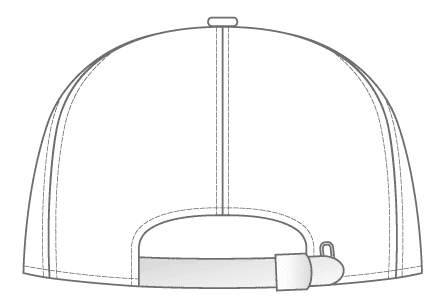 Self fabric with clip
---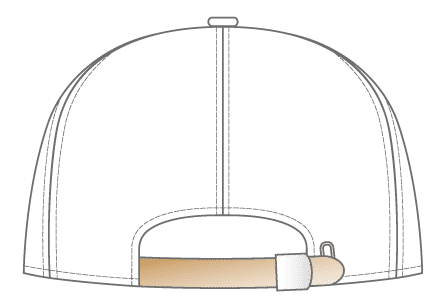 Leather with clip
---
---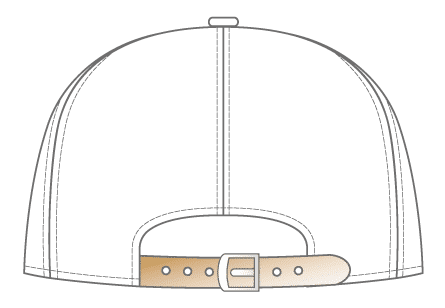 Leather belt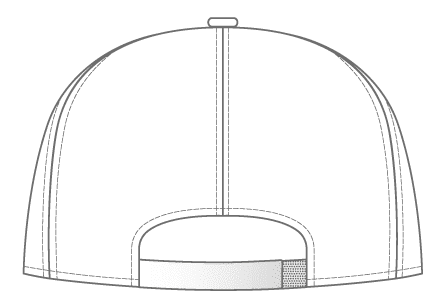 Velcro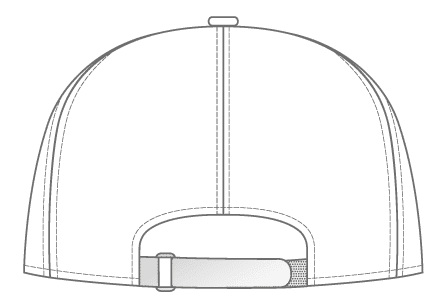 Velcro with slide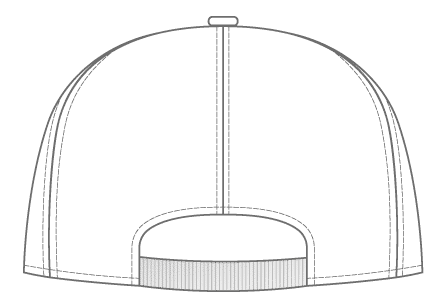 Elastic band
---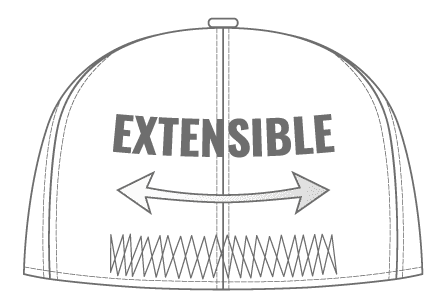 Flexfit closure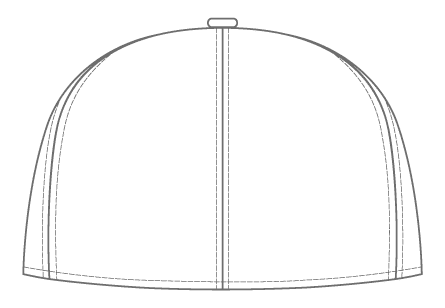 Fitted
---
---
We are proud to make custom snapbacks for:
---

---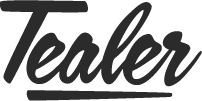 ---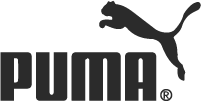 ---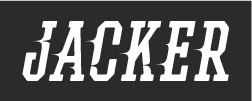 ---
---
What our clients say about us:
---
This is a happy customer here. I've received the hats today and I love them!
The hat quality is amazing. I want to thank you and everyone over at Gold-hats. I look forward to getting so much more product, as I will be doing soon.
Thank you for everything again. Talk to you soon.Ian, Litt Life (NY, USA)