In parallel with our full custom offer, we opened an embroidery workshop right in our French office located in the South of the Country at the gates of Montpellier.
While headwear remains our core business, we can indeed work on any kind of garment and accessories, from sweat-shirts to shorts, we can do it all.
---
Our workshop allows us to work with an extremely low MOQ of 24 pcs only, but that's not all, we can also provide very fast lead-times. Wether you're looking for a low minimum to get started or test the water on a project, or just in need of large quantities produced quickly, our local embroidery workshop is the way to go for your business.
---
Embroidery is the embelishment that offers the best quality as well as the best durability; the design being integrated in the very heart of the hat or garment, it's basically bulletproof. Just keep in mind that a minimum of 5mm in height is necessary to ensure a high quality embroidery.
---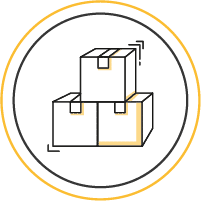 24 PCS MINIMUM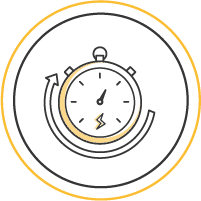 SUPER FAST LEAD-TIMES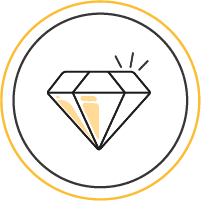 PREMIUM QUALITY
---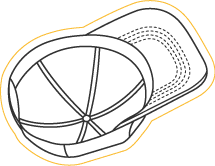 STEP 1
HAT / GARMENT SELECTION
Hat & Garment selection
Tell us a bit more about your project, we'll help you to choose the best hat or garment for you. The shape, color, and fabric are very important when making your selection. Embroidery quality can be quite different from one material to another.
Let us know the quantity needed as well, we'll also need to know the Colors you'd like to use for your custom embroidery and finally, a designated area on your hat or garment where your embroidery will take place.
I'm ready!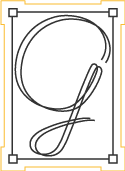 STEP 2
SEND US YOUR DESIGN(S)
Send us your design(s)
In order to preserve the integrity of your design and to make sure that we get everything right, we'll need to have your design reviewed by our digitising specialist. Send your artwork(s) in the highest definition available, ideally vector, however we can also work our main with pdf or jpg if needed.
If you don't have any logo yet, we can help you to create one; the cost depends on the complexity of your inquiry.
Don't hesitate to contact us directly for a quote!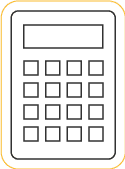 STEP 3
GET A QUOTE
Get a quote
Each embroidery job is different and the cost will vary a lot depending on the logo and its size. There are tons of other factors involved in the custom embroidery pricing.
Indeed the more you order, the lower the price will be. In all cases there's a minimum digitising fee of $40/design.
Contact us!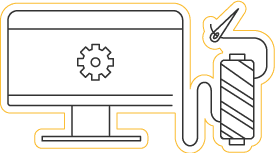 STEP 4
DIGITIZING
Digitizing
First thing first, your design needs to be digitized. This means converting your artwork into and embroidery-ready file format. We charge 35€ per logo.
The digitising process starts when your design has been reviewed by our team and you have accepted our quote by sending your deposit over.
Once your image has been digitized, an embroidery sample stitch out is completed and submitted in jpg format for approval. You're also welcome to visit our office to get it approved in person.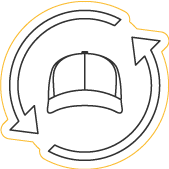 STEP 5
PRODUCTION
Production
We've got your approval, we're all set and ready to go. The completion time depends on the stitch count and quantity but orders are generally completed within 10 days.
Any specific deadline has to be shared as soon as possible in the process and obligatory approved and agreed upon prior to production.
Changes can be made, with limitations. Any changes has to be submitted by email or in person signed and dates, no verbal request or through the phone will be accepted.
Changes to an order can be subject to additional charges depending on how far we went into the process.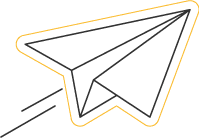 STEP 6
FINAL STEP
Final step
Your custom hats or garments are ready, you'll receive high quality pictures for your final approval. The products are released as soon as we receive the 50% balance payment.
Orders are normally shipped but they can very well be picked up directly in our facilities. Any express shipping request will be subject to additional charges.
We do offer the possibility to rush an order, depending on how busy we are at that exact time. Prices will be determined and included in the estimate, a launched order cannot be rushed.