PERCIVAL
Presentation
Gold Headwear offers you the possibility to choose between countless fabrics such as suede, leather, melton wool, satin, and much more. Here, the cap of the day is entirely made of premium wool provided by the client. It's a 6 panels unstructured, one of the most comfortable shape we got. It also features a genuine leather closure with a brass buckle.
 
Focus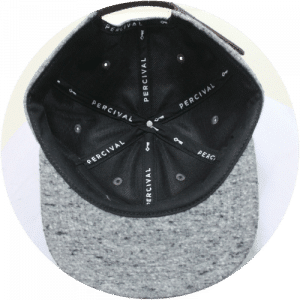 Let's focus on the exterior. The main customization of this cap is in the fabric. This unstructured cap remains sober, without any embroidery or patch which makes it even more unique, quality over quantity is always a good way to go.
In the inside we printed the tapping with the client's logo in white. To make the wool a little bit stiffer we laminated the fabric upon arrival in our production facilities.

Who's Percival?
Percival is a UK based Menswear brand, they're dedicated to producing high quality garments and accessories. This elegant and premium brand is sold worldwide.
Check out their website and get to familiar.
Thank you for reading this !
We'll post more and more articules focusing on hats we've produced so stay tuned.
In the meantime, feel free to learn more about this kind of cap, right here !