---
How opening an office in Vietnam has dramatically improved our business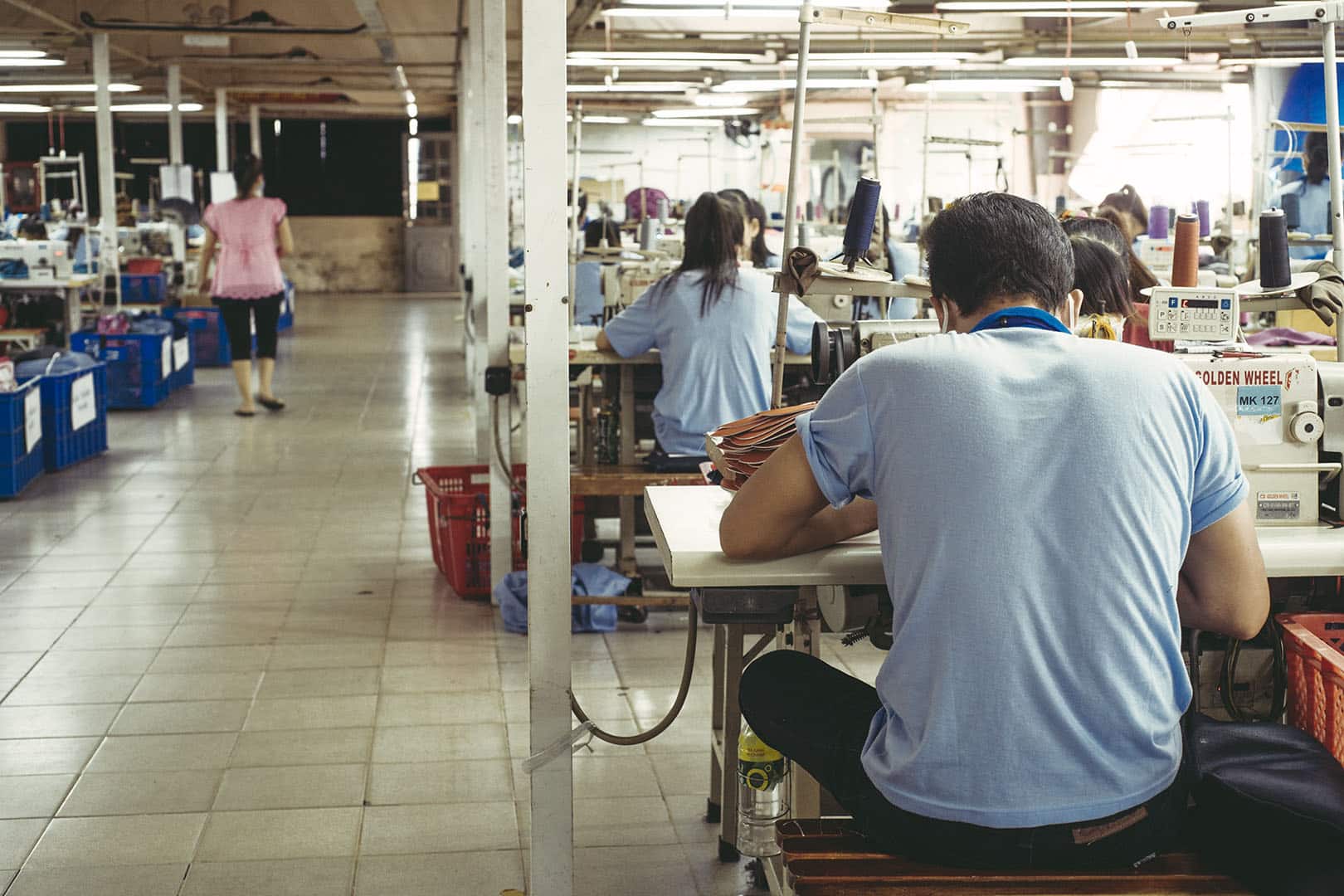 When dealing with overseas manufacturing, being on site is an absolute necessity. That's why in 2012 we have opened an office in Ho Chi Minh City, Vietnam near our contracted partners.
This was everything but an easy task, however looking back it was certainly one of the best decision we ever took for Gold Hats.
You can't expect a top notch production and service from a supplier if it is not doing their job on the field. Indeed it is extremely easy to build a quick website, run a few samples, take some pictures and call yourself a custom headwear manufacturer. This is nothing but a scam, these self called manufacturers don't have any legitimacy.
Building an efficient custom headwear program requires a lot of work, sacrifices and money; to show you why it's so important to have a team on site we've listed our top 6 arguments:
1. Quality control
This is the most obvious one, how can you check a product without ever having it in your own hands? Of course you can always have a sample and/or a production sample sent over but what about the rest of the hats? That's where we step in, we have a very strict quality control process in which we check every single piece of a production. If something is wrong we correct or re-produce if needed. With most manufacturers they check the products once delivered to them so if there's any problem it's pretty much impossible to have any adjustments done obviously.
2. The magic of Photoshop
To save on shipping fees, many of you choose to approve your pre-production sample(s) by pictures. It's no a problem when dealing with Gold Hats as we personally check every single sample we produce, making sure that everything is up to our standard and true to your tech pack. However by experience we know that pictures lie, a cap might look great on pictures but it doesn't mean that it IS great. First of all you can't check the fit and fabric by pictures, but most important every single factory has a photoshop wizard who's able to change the size of the artworks, the colors and much more on a picture so that it looks like your tech pack, while in reality the sample is completely wrong. That's why we check the samples ourselves and take care of the pictures on our side.
3. Working conditions
This is an extremely important point for us, we have a very strict policy about working conditions. All year round we ensure that all our conditions are respected (compliance with workplace regulations, prohibition of child and forced labor, health and safety, compensation and benefits, working hours and so on). Our code of conduct is available on demand.
4. Critical decisions
During the process there is always a moment (or two) when critical decisions are being made. These decisions can't be made by distance, sometimes an email or a call is not enough, nothing will ever replace a face to face. For example stopping a production of 5000 pieces right in the middle because of a fabric defect and deciding to redo entirey is a critical decision, a decision which can only be made on site.
5. Fast actions
No time is lost in communication, when it's time to take action we can do it immediately and maybe even a little bit in advance since in Vietnam we're 6 hours ahead of Paris, 11 hours of New York and 14 hours of Los Angeles for examples.
6. Building trust
We have our own production lines in selected and contracted factories, this wouldn't have been possible without all the time we've passed with them. Countless hours on and out of the job, discussing about our businesses, the country, the future, this is how we have built exceptional relationships with our partners. They trust us and we trust them and at the end we all win, especially the final client.
Let us show you that we are the best solution for all your custom baseball caps and beanies projects, contact us here and get started now!