PRESENTATION:
Check out this 5 panels baseball cap. The fabric used here is our standard cotton twill on which we distressed the visor's edge.
The visor features only three sewing lines, did you know you could go as far as choosing the number of seams?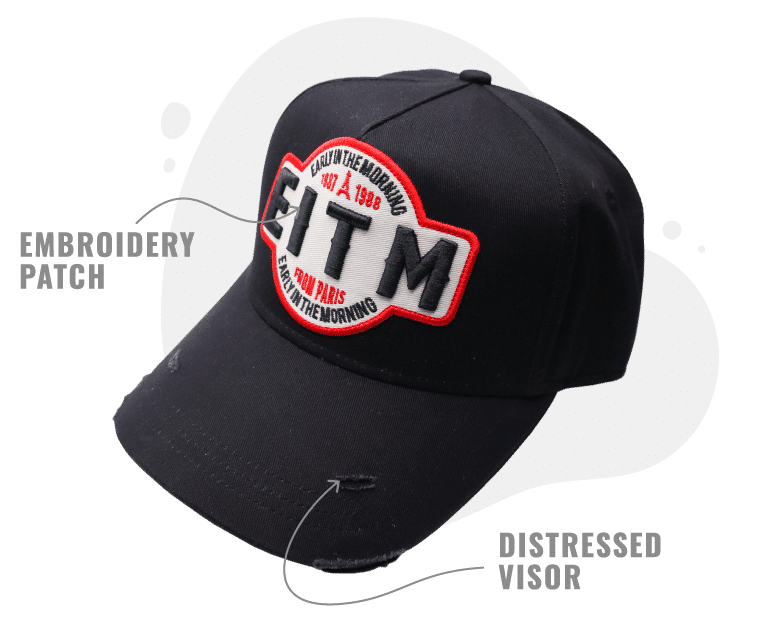 OUTSIDE:
On the front panel there is an embroidered patch with of a cotton background and mixed embroideries (3D and flat). On the back, the embroidery patch is slightly curved to follow the opening's angle. Generally, according to your request we constantly adapt your design to the shape we're working with.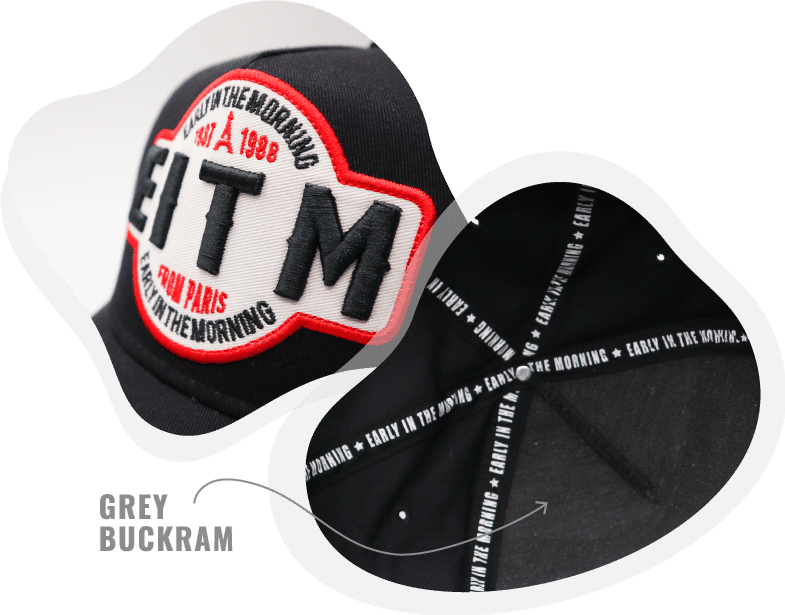 INSIDE:
Did you know it was possible to choose the colour of the buckram inside your hats?
Here is an example of our black one.For the taping you can choose what you want to print and the distance between each logo.