PRESENTATION:
The cap of the day is a 5 panels camp made of lightweight nylon with ventilated side panels.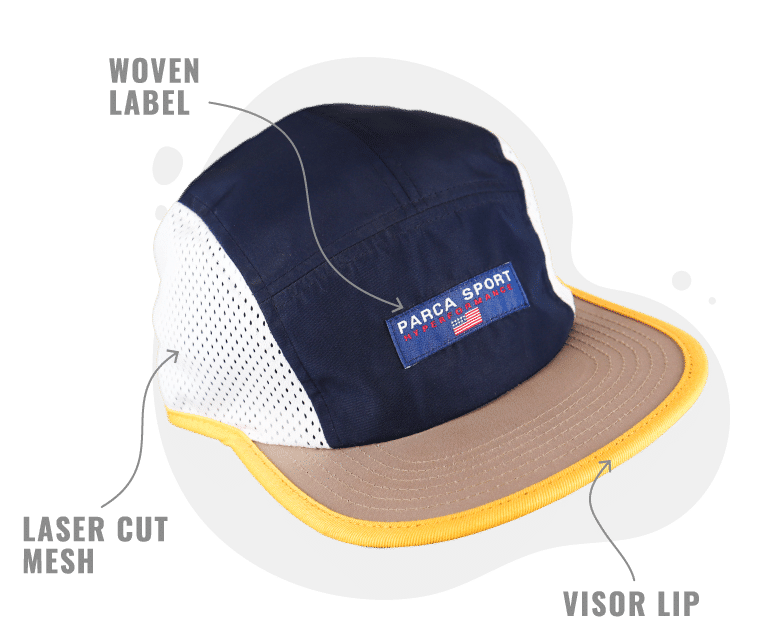 FOCUS:
There is a yellow cotton lip all around the crown and visor. It's a great way to add a touch of colour on your hats.
On the front panel the client went for the most common embellishment for camp caps, a woven label.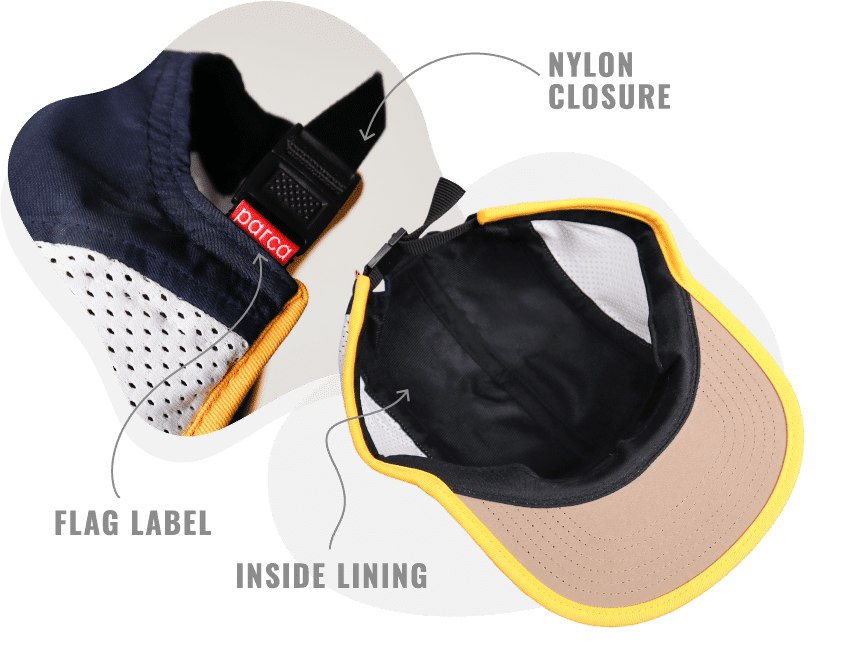 The mesh is a little bit different from what you normally see on trucker hats. It's more flexible than the usual mesh while keeping the advantage of letting the head breath.
Click on the link below to create your own custom 5 panels camp caps!