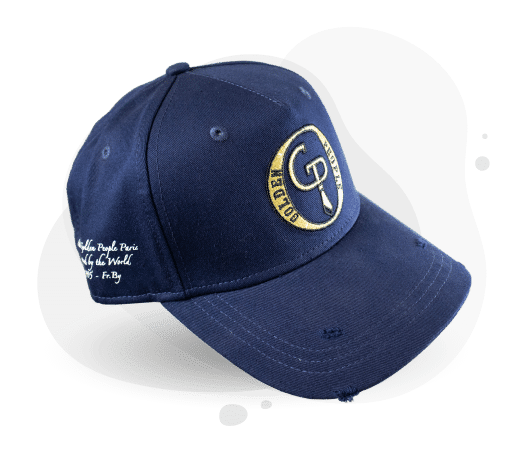 PRESENTATION:
Check out this 5 panels baseball cap from the brand Golden People. The fabric used here is our standard cotton twill on which we distressed the visor's edge.
The visor features only three sewing lines, Did you know you can even choose the number of seams?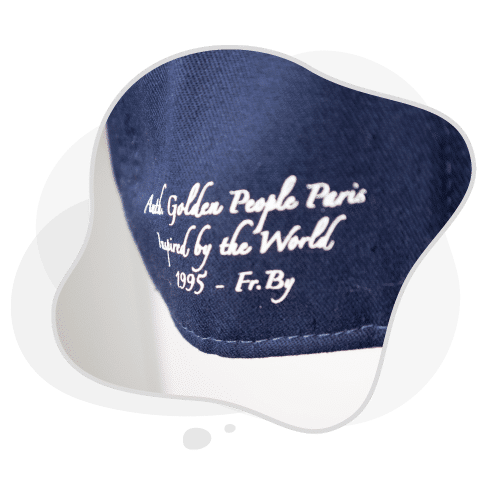 OUTSIDE FOCUS:
On the front and back there are two metallic gold threads flat embroideries. The white printed text on the right side keeps all the finesse and details of the letters.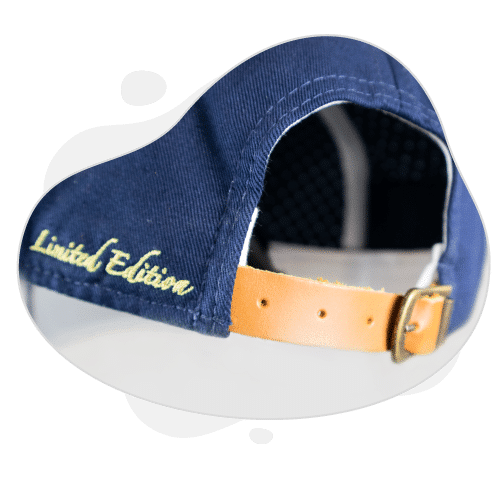 For the closure, it's a leather strap with a belt-like buckle. It's of course possible to choose the color of the leather as well as the buckle.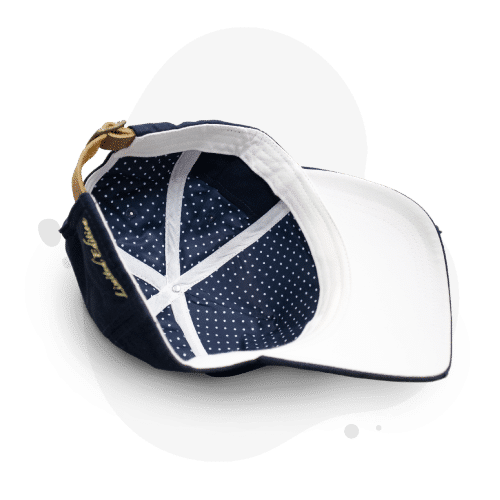 INSIDE FOCUS:
The inside is also customized to a maximum! Like it's the case here you can add a lining to unify all the interior panels, we can also print it. The sweatband and the tapping match with the under visor.
Final touch, a little pocket is sewn behind the right side panel.
Click on the link below to create your own custom 5 panel baseball cap!