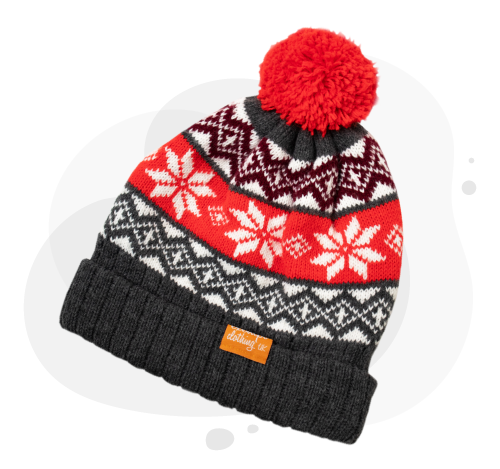 PRESENTATION :
This custom jacquard beanie is the best way to fight cold weathers through the whole winter season !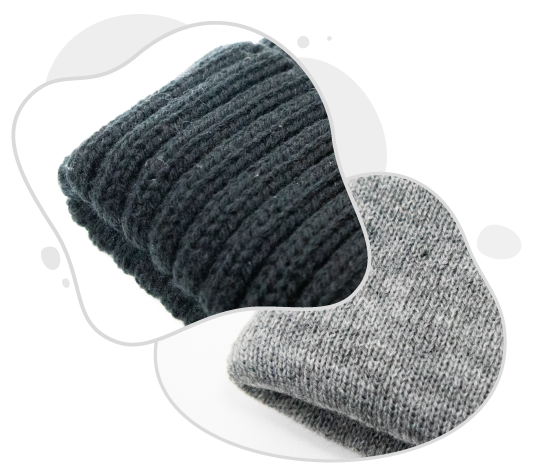 As you can see here, using two types of knitting is not only possible but it looks great. In this case, we used a 2×2 thick knit on the cuff and a thinner one on the rest of the beanie.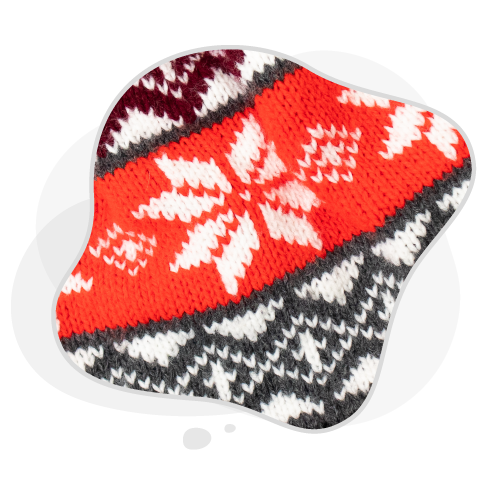 FOCUS :
Let's have a look at embellishments: the pattern used here is made of three colors in addition to grey. You have the possibility to integrate up to six different colors on one beanie.
Here the pompom re-uses the pattern's tint.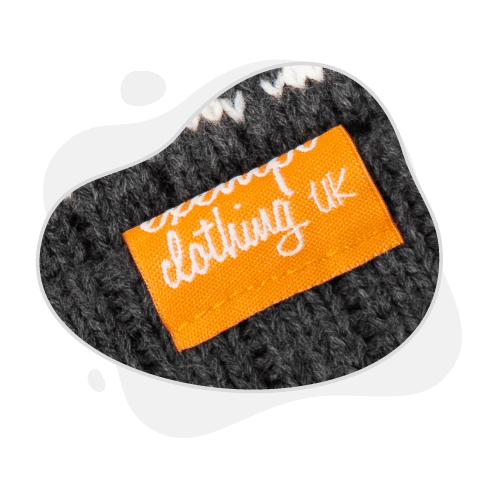 The last detail is a small label with the brand's logo stitched on the top of the cuff. It allows to discreetly show your identity.
Click on the link below to create your own custom jacquard beanies!