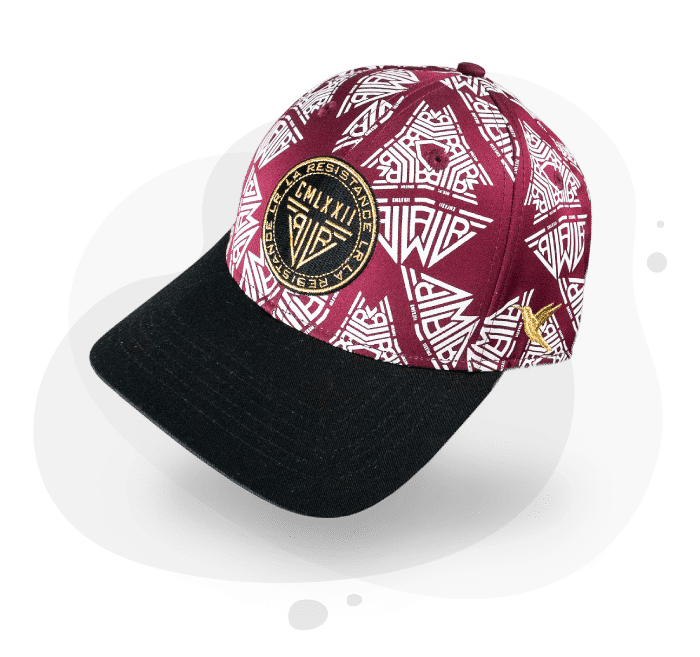 PRESENTATION:
The cap of the day is full of embellishments, it all started with a very trendy trendy 6 panels baseball shape!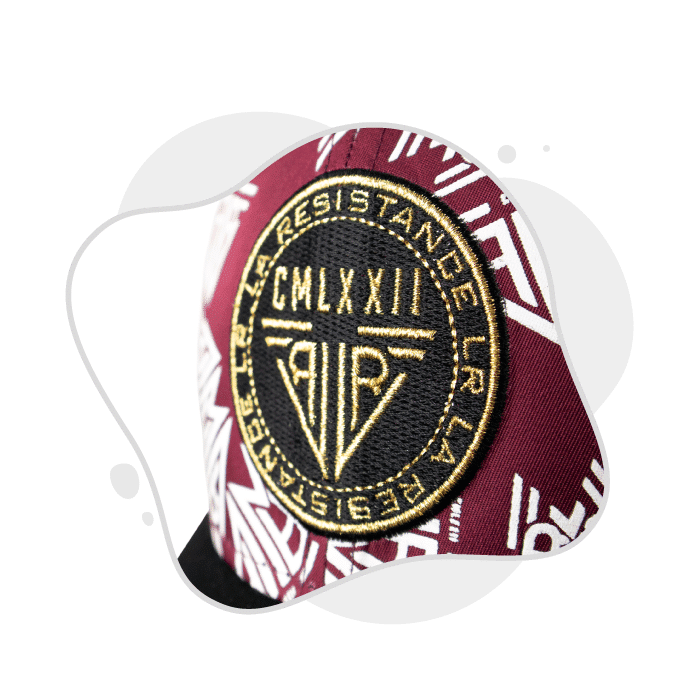 FOCUS:

Let's have a look on every embellishment used here: an embroidery patch on the front, flat embroideries on the side and back. Shiny golden thread were used, while it's a little bit pricier than standard threads, it's definitely worth the extra cost!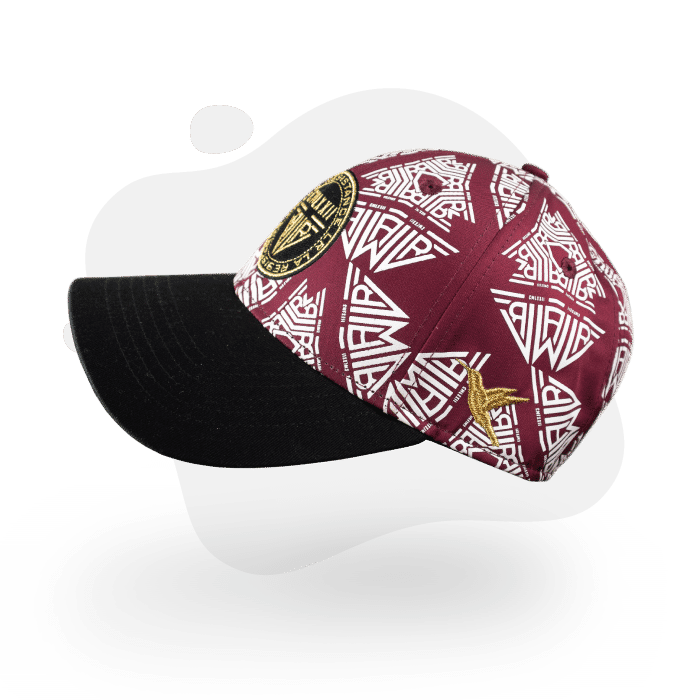 But that's not all, the crown also features an all over sublimation print. You would like to do you own? It's very simple, we just need your design and we'll take care of the rest!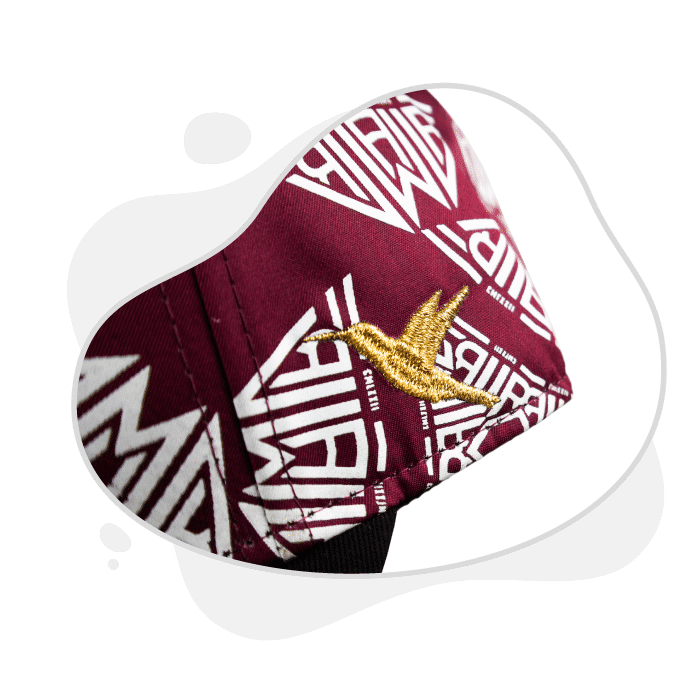 Click on the link below to create your own custom baseball caps!