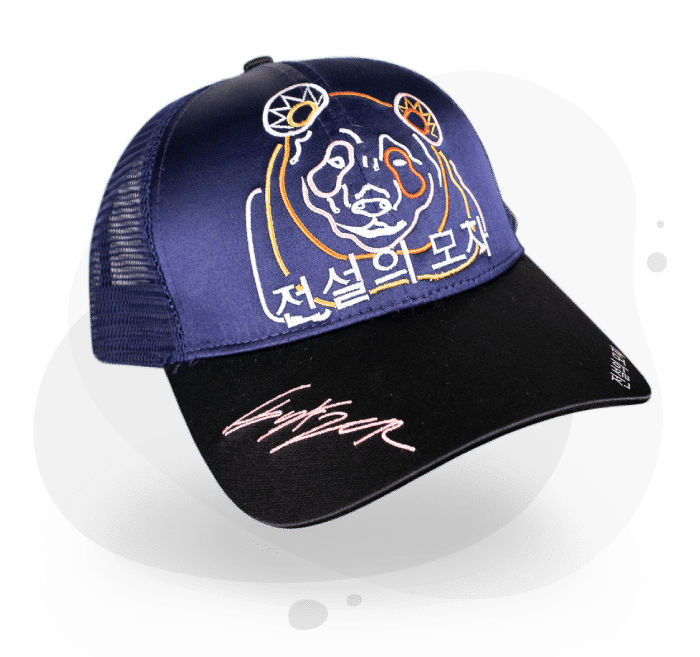 PRESENTATION:
Today's cap is beautiful 6 panels trucker baseball cap made of mesh and satin.
Its refined and arty embroideries are present on several parts of the cap, including the visor.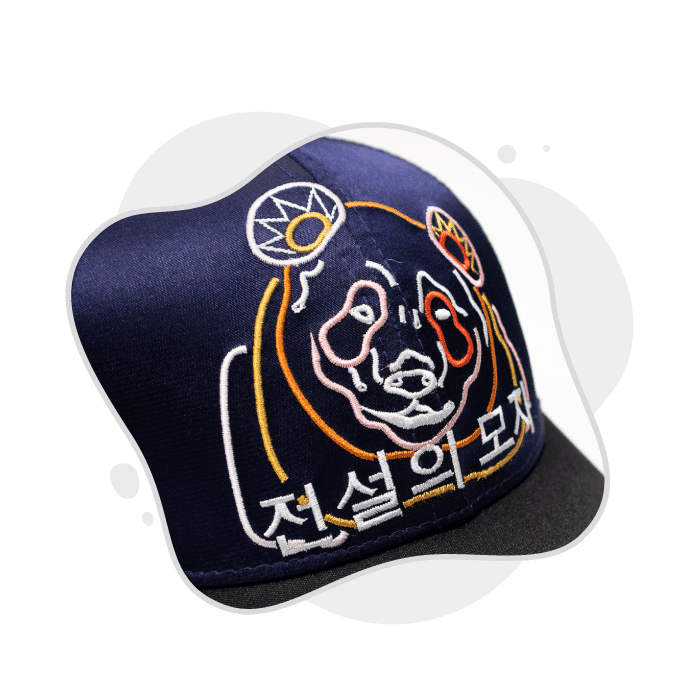 FOCUS:
There are two main colors, navy for the crown and black for the visor. They create a perfect dark canvas which makes the pastel embroideries pop out very nicely, thus highlighting the logos and illustrations created by the brand.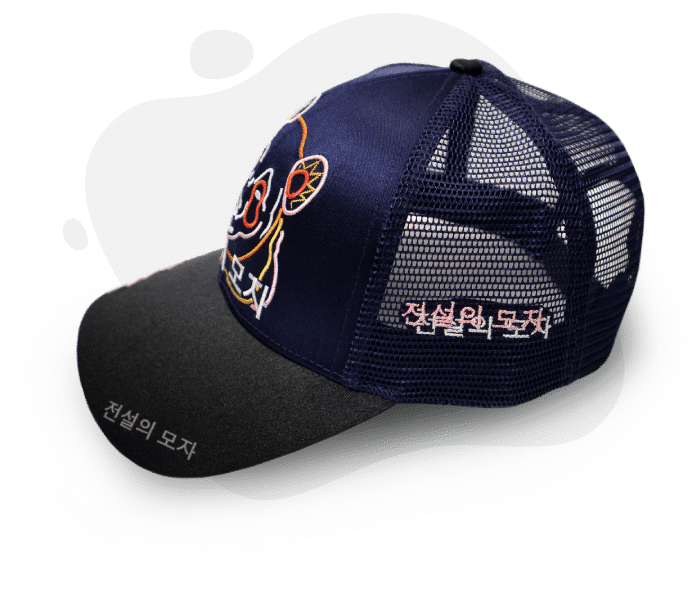 As you can see, it's also possible to place an embroidery on the mesh!
Have you ever thought about using satin for your caps?
It gives a premium and high end look to the cap.
SEE MORE:
This is an other superb style from this collection!
Click on the link just below to create your own trucker baseball cap!