DJ BENS
Presentation
The cap of the day is a 6 panels snapback featuring blended acrylic-wool for the crown and cotton for the visor. The result is a very classy yet original cap, thanks to high end materials and an elegant colour scheme.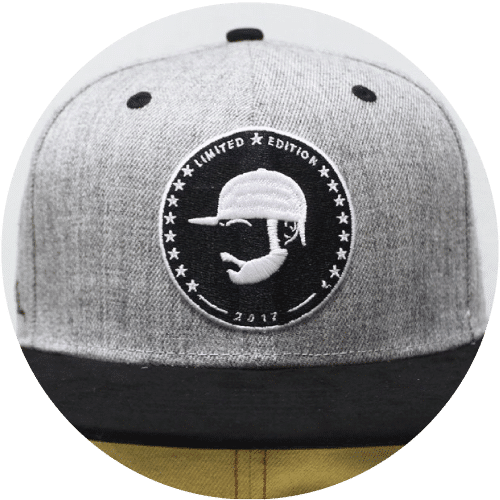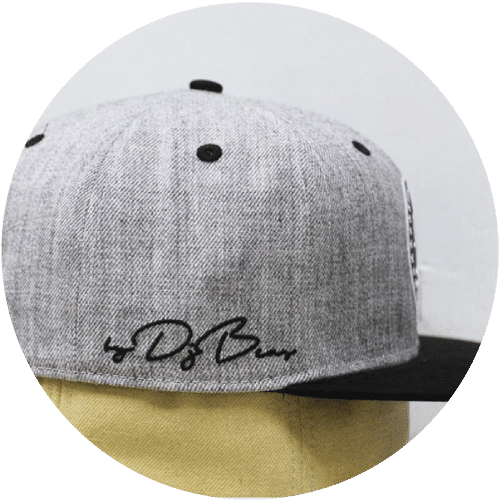 Focus
The client went with an embroidery patch on the front, on which we did both flat and 3D embroidery, the side of the cap features another flat embroidery with the DJ's signature. Have you thought about adding a custom sticker on your caps the way New Era does it? That's exactly what we did here! It gives an authentic fisnish to the cap. The brand's logo is also printed on the tapping for a completely customised product.

Who is DJ Bens?
DJ Bens is a major French DJ. After an international tour with over 174 shows in 2016 and 202 in 2017, the DJ's sets are now famous all over the world: Miami, Hong Kong, Dubai, Mauritius, Guadeloupe, Spain, Portugal, Swiss and of course France.
Thank you for your loyalty !