ANGO
Presentation
This cotton 6 panels hybrid snapback features a PU suede visor. This design is truly unique thanks to it's hybrid 6 panels construction but most importantly to the custom made visor!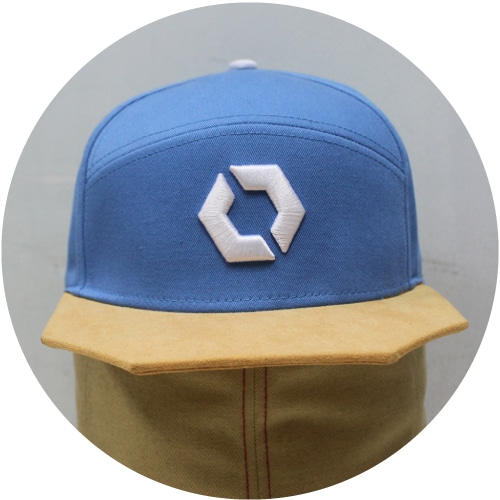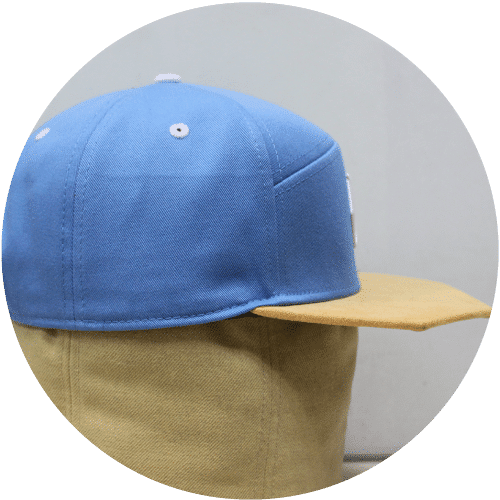 Focus
This just another proof that whatever you might have in mind, we can bring it to life! This custom angular visor shows how one tiny detail can have a huge impact. This hybrid snapback has a wide front panel which is perfect for a large patch, embroidery and printing. Here the client went for a 3D embroidery for the front and a small flat embroidery for the back. The inside features a custom woven label with the brand's logo on the sweatband.    

Who is Ango?
Ango is a French headwear brand, located in the South of France, more precisely in Montpellier where we're also located. The owner wanted to break out of the mould showing that everything can progress and change with enough will and determination. This is how he came up with this unique angular visor. Furthermore the brand's name come from the Latin word Angulus which mean s"angle, corner, nook". The logo has the same angles as the visor. www.angocap.fr      
Thank you for your loyalty !