FIVE ZERO
Presentation
The cap of the day is made of 6 light unstructured panels. Its athletic and tech construction is perfect for extreme conditions like the ones one can experience during the African safaris organised by Five Zero.
It is entirely made of light weight nylon, closure included which has a brass buckle.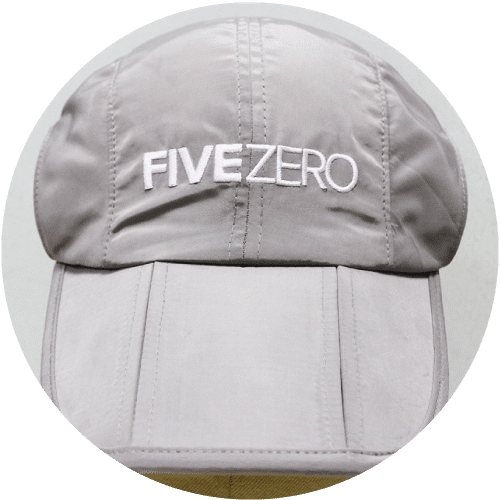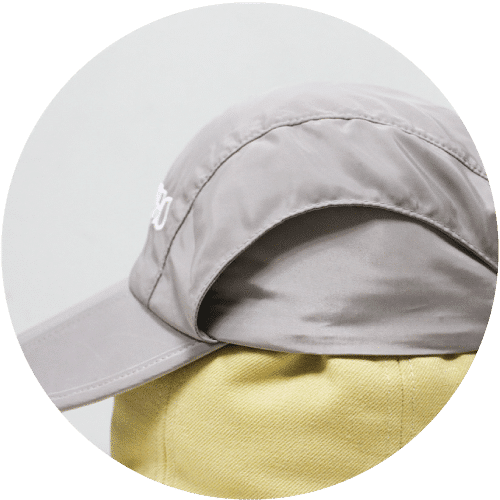 Focus
This cap is the perfect exemple of our skills, it gives a clear idea of what we can do. The foldable visor in 3 points is living proof of our highly skilled staffs capabilities. The client went for a light grey to avoid sun rays with flat embroideries, on on the front and a smaller one at the back above the opening. We lined the inside of the hat with breathable mesh and added a quick-wicking sweatband.  

Who is Kytone?
Five Zero is a company based in Cyprus. They're specialised in luxury safaris in the middle of South Africa. This is the perfect travel plan for nature lovers and adventurers.  Throughout this unforgettable experience, Five Zero offers you the occasion to discover wonderful places in order to bring back unforgettable memories wih beautiful photos. Visit their website to see more about their universe. www.fivezerosafaris.com      
Thank you for your loyalty !
Be patient, other caps will be presented throughout the year.