APARÇA
Presentation
The cap of the day is an unstructured 6 panels baseball cap made entirely of lightweight and waterproof nylon, designed in the south of France by the up and coming skate brand Aparça. Using black nylon, this cap features a nylon strap closure along with a plastic clip. Very light and flexible, nylon is the perfect material for an outdoor cap meant to be really used and not only worn as a fashion statement. It's really the perfect technical material as it also lasts very long and doesn't fade which is why we see it being used more and more in the fashion industry.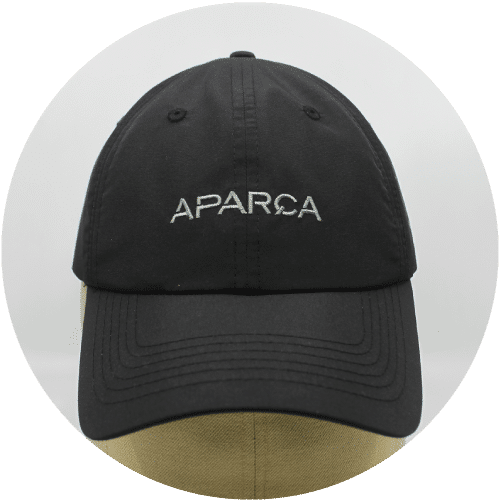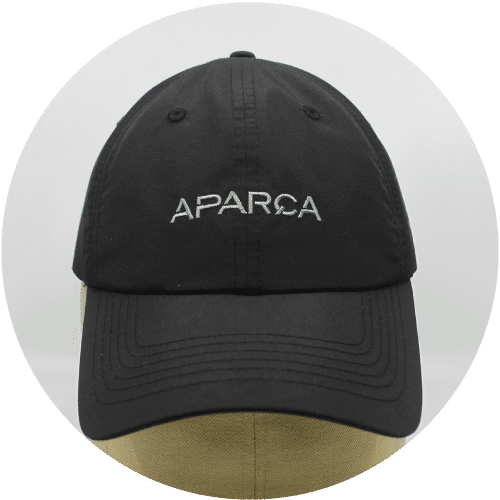 Focus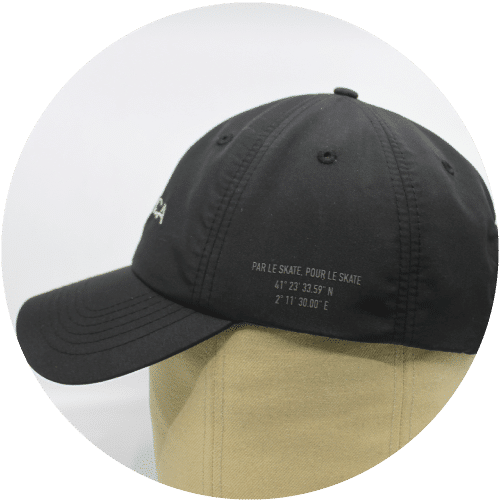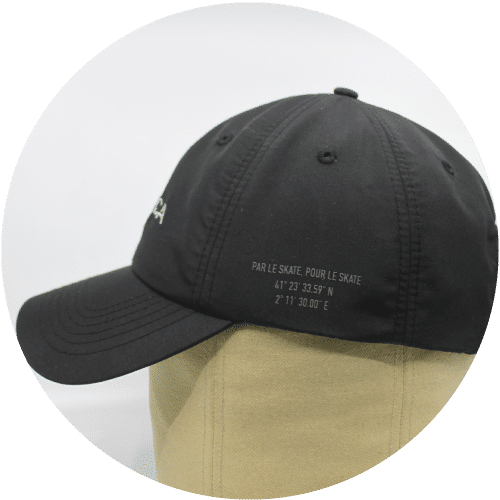 Full black, this cap features some subtile grey accents here and there. The brand decided to use two different embellishment options to create something truly unique. They went for a simple flat embroidery on the front using their logo, along with a reflective screen print on the side with GPS coordinates. The inside is lined with a highly absorbent thin athletic mesh while both the tapping and sweatband remain black.

Who is APARÇA?
Aparça is a very young skate brand establish in the south of France, created by 2 friends in 2019, the brand came to life after an epic trip to Bercelona with the will to translate and represent their city, Montpellier, along with their very own sense of fashion.
Thank you for your loyalty ! Be patient, other caps will be presented throughout the year.
In the meantime, go to the product page of this model.
Just below!