THE ROSTER
Presentation
The cap of the day is an unstructured flat visor 6 panels cap, also called « old school », we did for a local French gourmet burgers chain. The cap is entirely made of melton wool, the perfect ally for these cold days! The closure is a genuine leather strap with brass buckle.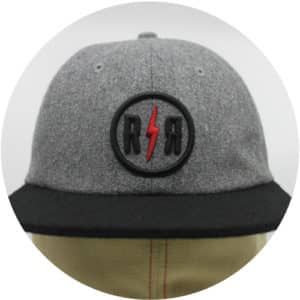 Focus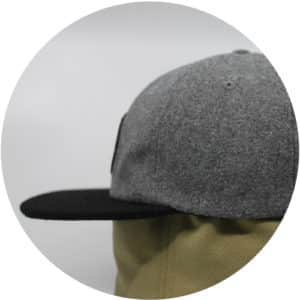 Let's focus on the overall aspect of this cap, the crown uses a light grey color while the client went for a contrast black visor; the front logo is a 3D embroidery done with polyester threads. To give a professional finish we added a small woven label at the back.The inside is plain and simple, with a standard black tapping and sweatband.        

Who's THE ROSTER?
The Roster is a French gourmet burger chain from Annecy in the Alps, offering generous and high quality burgers at an affordable price. The company is all about quality products, that's why they went for a specific premium cap instead of the traditional promotional baseball cap.Feel free to check their website and maybe stop in one of their restaurants:
Thank you for your loyalty ! Be patient, other caps will be presented throughout the year.
In the meantime, go to the product page of this model.
Just below!