KHAOTIC CONTROL
Presentation
The cap of the day is a 6-panels baseball cap. It's one of the most enjoyable and sold of our product range. It is made entirely of cotton and has a fabric closure and a metal buckle.

Focus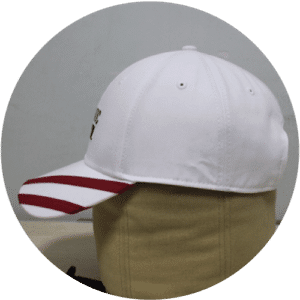 The outer appearance of this cap is white with a flat black embroidery on the front. Two rows of red cotton have been sewn onto the upper visor which brings a unique aspect to this cap.
As for the interior, it has no customization: the printed strips are black as well as the sweatband.

Who's Khaotic control?
Khaotic Control an American brand of streetwear fusing a bold and modern style with an abstract graphic art that provokes reflection.
Thank you for your loyalty ! Be patient, other caps will be presented throughout the year.
In the meantime, go to the product page of this model.
Just below!