HENRY RUDE
Presentation
Today, we present you the 6 panels unstructured cap for the brand Henry Rude. Here, the cap is entirely composed of 280g premium cotton. And has a fabric closure, with a brass buckle.

Focus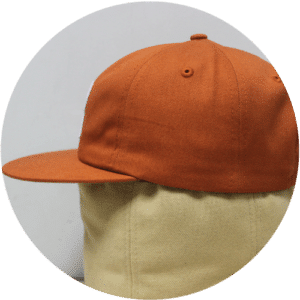 Let's zoom in on the outside of the cap. This is a brick orange monochrome in canvas material. The only customization of this cap is at the front, an applied white patch, it represents the monogram of the brand. As for the interior, it is devoid of personalization, the tapping is black like the sweatband.      

Who's Henry Rude?
Henry Rude is a casual streetwear brand based in Malmö, Sweden: "We aim to break the norms of classic streetwear using fabrics from West Africa". Designed for city dwellers, Henry Rude offers products for classic but modern silhouettes.
Thank you for your loyalty ! Be patient, other caps will be presented throughout the year.
In the meantime, go to the product page of this model.
Just below!