LONG ISLAND
Presentation
This cap, personalized by Gold Headwear, is a 6-panels baseball. Entirely composed of faux suede, it has a fabric closure, with a metal buckle. The 6-panel baseball cap is one of our most popular shape. This unisex cap is worn by all age groups and produced for all kinds of different brands. We can say it's a safe choice.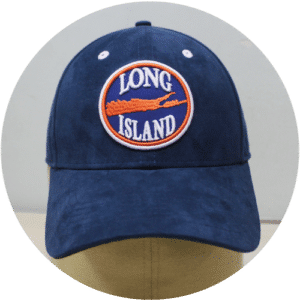 Focus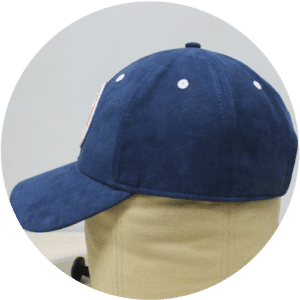 Regarding the outer appearance of this cap, an embroidered patch has been added to the front. It is composed of three colors: white, orange and blue which matches with the cap's color itself. The vents are white which make a reminder with the brand also written in white. As for the interior, the black printed taping  have been personalized with the brand logo written in orange. There is also some printing that has been added to the inside of the visor, it is added here to look like spots of white paint. Finally, a woven label is present on the sweatband to make a last reminder of the brand.          
Who is Long Island ?
  Long Island is an American ready-to-wear brand. They don't have a website yet.  
Thank you for your loyalty ! Be patient, other caps will be presented throughout the year.
In the meantime, go to the product page of this model.
Just below!