CÂPRES & ANCHOIS
Presentation
Custom caps are the perfect unisex accessoiry. The brand « Câpres et Anchois » wanted to create a unisex brand inspired by street art and graffiti. The cap we're showcasing here is a snapback 5 panels  made of cotton, featuring a self fabric closure with metal slide buckle.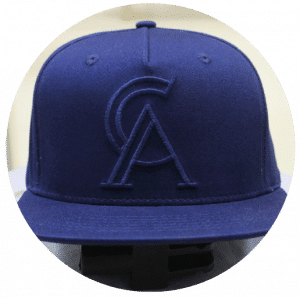 Focus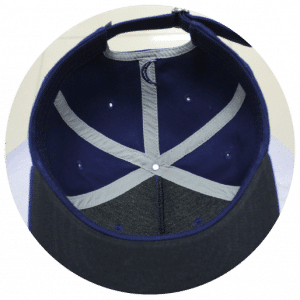 As long as the exterior aspect is concerned, this custom cap features a 3D embroidery on the front with the brand's logo. At the back there is an additional embroidery, flat this time, right above the closure. A small but clever woven label was placed right next to the strap, with the brand's emblem.
The inside features a contrast grey tapping.

Who's Câpres & Anchois ?
Câpres & Anchois is a designer clothing brand (ready to wear) preaching a premium lifestyle and built in collaboration with young and promising designers, artists and illustrators. A sleek style, collections articulated around major themes and sophisticated visuals in limited edition.
Câpres & Anchois aims to promote artists from Belgium and abroad and give them visibility.
Thank you for reading this !
We'll post more and more articules focusing on hats we've produced so stay tuned.
In the meantime, feel free to learn more about this kind of cap, right here !