---
Did you know? More than 80% of the caps and beanies leaving our production lines are black.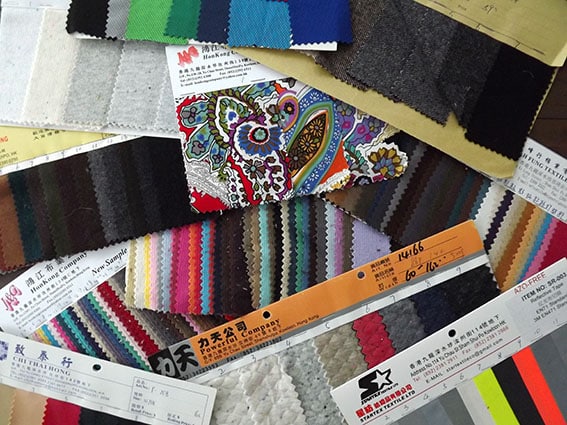 Black being the easiest color to wear therefore the easiest to sell, it's no surprise that it's such a big hit. On another hand it also means that a black product might be easily lost in the mass.
Our customization options are simply endless, the only real limit is your imagination and in some cases your budget.
Getting off the beaten track can be risky but it can also make the difference. There are a lot of ways to stand out from the crowd, beginning with the choice of the shape but also the color, we actually stock more than 60 different colors which leaves you with plenty of choices.
A perfect example of originality comes directly from London, UK with the menswear brand Percival.
For their latest project, they already had a very precise idea of what they wanted.
First of all they chose an uncommon shape; a 6 panels low profile and unstructured cap with a flat and squared visor. Although it's becoming popularized in both the streetwear and skate industries, this shape is still somehow undisclosed.
Percival is well known for its expert use of premium materials, staying in the same line we've worked here with fine Japanese wool provided by the Londoners.
The third and final element rubbing it in is the total absence of any external branding along with the use of a simple but effective genuine leather closure.
The final product is unique, easily wearable and comfortable at the same time… Think about it next time!
We totally love the caps and they are selling nicely, thank you for helping us through the process!

Percival Menswear (UK)
---